---
I'm happy to announce that I've published the first Pluralsight course Understanding the Programming Models of Azure Service Fabric.
This course is aimed at architects and developers who are new to Azure Service Fabric and would like a quick jump start. It's packed with examples and real code solving real issues.
Happy watching!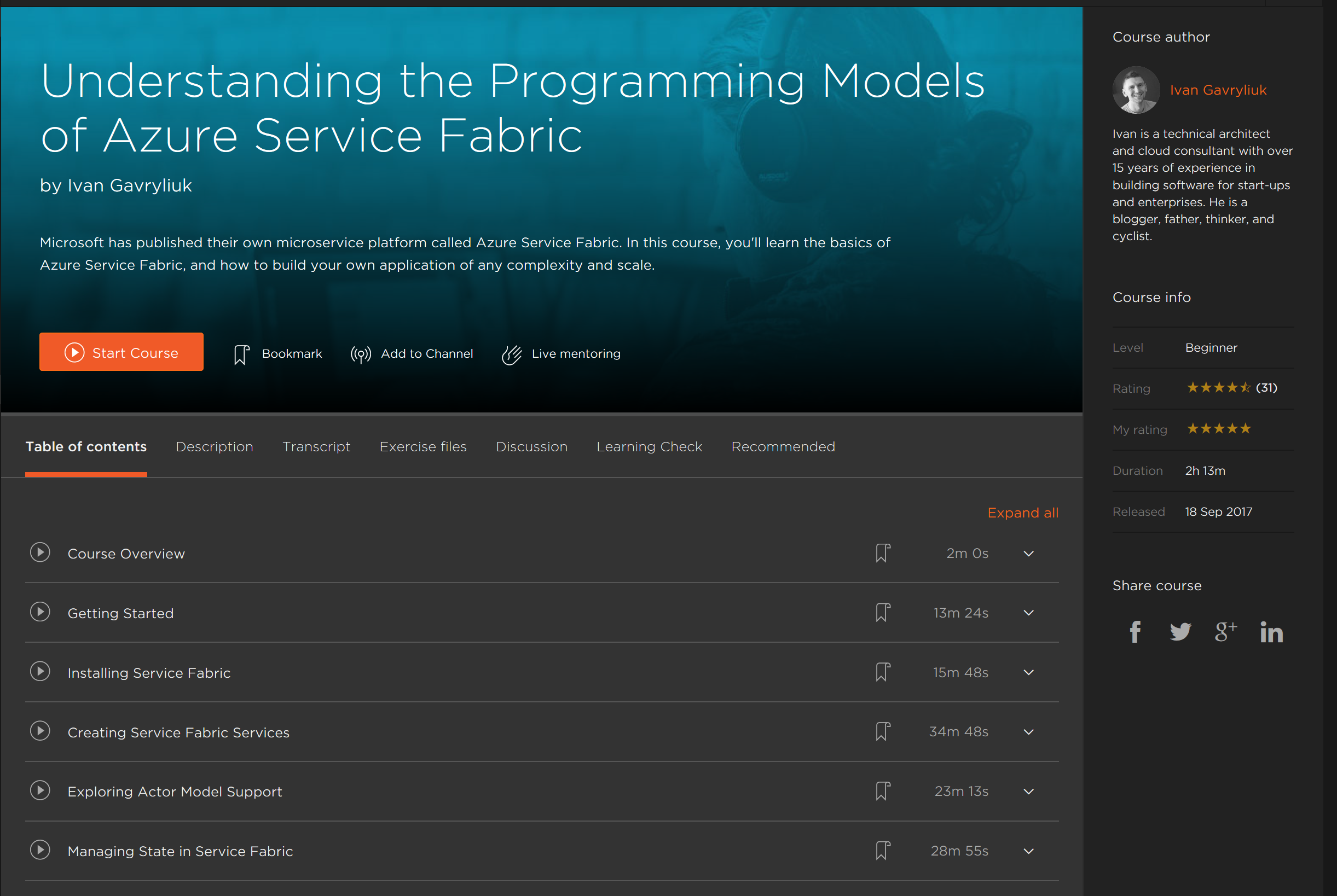 Thanks for reading. If you would like to follow up with future posts please subscribe to my rss feed and/or follow me on twitter.